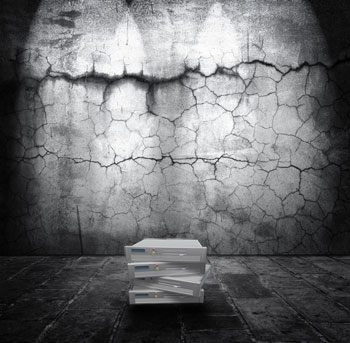 One of the things that concern me about the web design and hosting industry is the games that vendors play with consumers. It's an extremely competitive market in one of the worst economies ever. Why make it worse by preying on small businesses and non-profits by offering unreliable service packed with needless perks for a pennies on the dollar simply to confuse and entice them into products and services that won't grow their initiatives?
For example, there is a certain domain name registrar (you know - the one with the racy Super Bowl commercials) who advertises hosting services for $4.99 per month. They promise tons of email accounts, more space than a business needs, loads of bandwidth, and even a few mySQL databases. So, small organizations take that list of features and compare to other more legitimate services only to find that most don't offer those types of "perks". The consumer makes a choice based on that, thinking that their organization just found a great deal.
The problem with this scenario is that it intentionally outsmarts the consumer. This is the same as selling a low end automobile over a dependable one simply because they will give you a lifetime supply of jellybeans. It's a nice perk, but what you need is a dependable car, not jellybeans. This is typical of what many "basement" hosting services do to consumers. It's worse than bait and switch. it's blatant misdirection!
Unless you have unlimited employees, you don't need unlimited email addresses. You need high performance, reliable service, quality support, and features that will help you accomplish your organization's marketing goals. If your web presence is not that important to you or you just want to draft a website concept, and you don't mind it looking cookie-cutter and cheap, services like GoDaddy, Homestead, 1&1, and ChurchSquare will suit you just fine. However, if your organization will be relying on your website as a critical part of its presence and influence in your target market, find a service that will honor that. You don't have to pay tens of thousands of dollars or hire a full time webmaster. That's why we created NetMinistry, which serves as a hybrid between custom design services and pre-built, customizable technology. The platform allows us to do all the upfront grunt work while giving you the tools to empower your team to take off from there. If you need us anywhere along the way, just reach out and we'll be there.
Ultimately, you do get what you pay for. So, be sure to understand what it is that you are paying for. You can choose a vendor based on a low price, empty promises, and features that don't matter; or you can choose a vendor based on true value. Then, you can demand the most out of the value you are paying for instead of wishing you could trade in your zillion free email account for an online store.